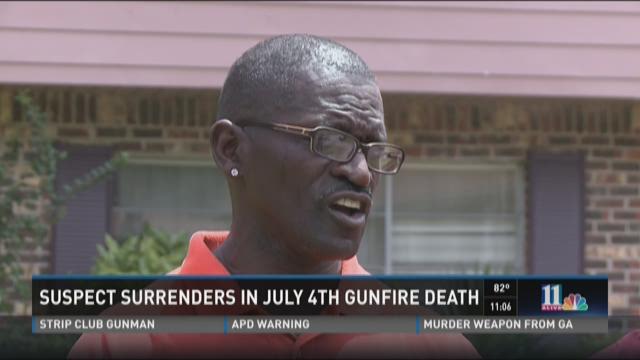 FULTON COUNTY, Ga. -- After four days of a family begging him to turn himself in, the neighbor of a teen killed by a stray bullet on July Fourth is now in custody.
Marcel Smith, 23, is charged with involuntary manslaughter and reckless conduct.
Police said Smith refused to be interviewed in the death of Rasheeda Evans - his neighbor.
Despite the tragedy, at least one family member is opening his heart to his loved one's killer.
"The family forgives you," the young girl's uncle said.
She died of celebratory gunfire on July Fourth while sitting inside watching a movie on her tablet.