Man charged in July 4 stray bullet death | News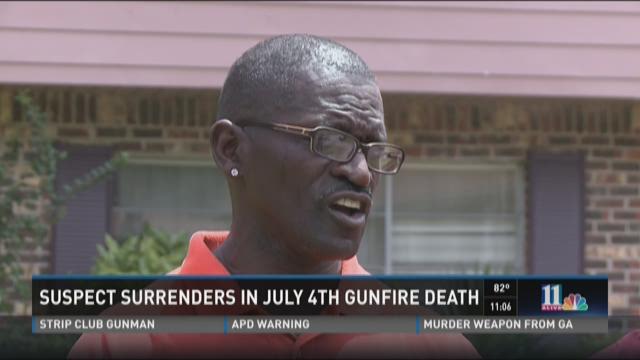 FULTON COUNTY, Ga. -- After four days of a family begging him to turn himself in, the neighbor of a teen killed by a stray bullet on July Fourth is now in custody.
Marcel Smith, 23, is charged with involuntary manslaughter and reckless conduct.
Police said Smith refused to be interviewed in the death of Rasheeda Evans - his neighbor.
Despite the tragedy, at least one family member is opening his heart to his loved one's killer.
"The family forgives you," the young girl's uncle said.
She died of celebratory gunfire on July Fourth while sitting inside watching a movie on her tablet.
The family hopes now that Smith has turned himself in that closure can begin. And it may.
Although it's not likely to help the family make sense of the loss of a straight-A student with her whole life ahead of her.
"How do you justify a young lady that's where she's suppose to be in the sanctity of her home and gets stricken by violence," the uncle said. "It's senseless and that's the part that nobody can grab right now."
Gerald Rose of the New Order National Human Rights Organization spoke outside the family's Fulton County home with a straightforward declaration.
"The violence going on in this community must stop," he said.
Evans's family said they're doing OK - but tough times are still ahead.
This is especially true for the young victim's four siblings who are between 14 and 20 years old.
"It's good when everybody is around you, patting you on the back, giving you cards and bringing you food," the uncle said. "The real question comes three weeks from now when the funeral ends and you call for breakfast one morning and you realize instead of five kids come down four come down."
Evans's uncle said that Smith knew her well and he often came over to their home to help out and was considered a family friend.
PHOTOS | More mug shots