Officials suspect arson in apartment fire | News
CLAYTON -- Clayton County Fire officials are searching for a man who they believe may be responsible for starting a fire at a College Park Apartment building.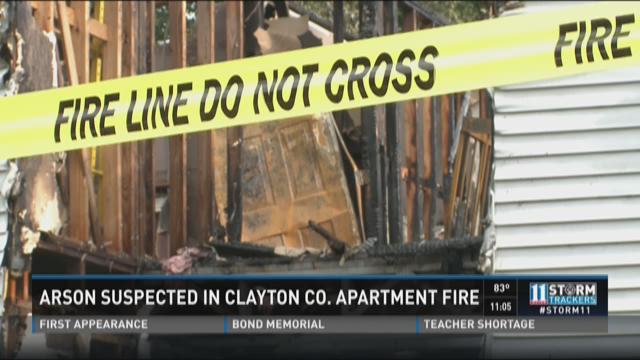 A spokesman says Families were forced to jump and catch children dropped the second story.
Battalion Chief David Vazquez says it happened around 2 a.m. at the Lake in the Woods Apartments.
"There were people falling, jumping from the roof," said fire victim Leonora Gullatt. "You could hear them calling 'Help! Help!' from the top of the building and there were babies being dropped down."
Gullatt, her eight-year-old daughter and her sister and brother-in-law escaped through a back room. She had only been living with her family in the apartment for three weeks.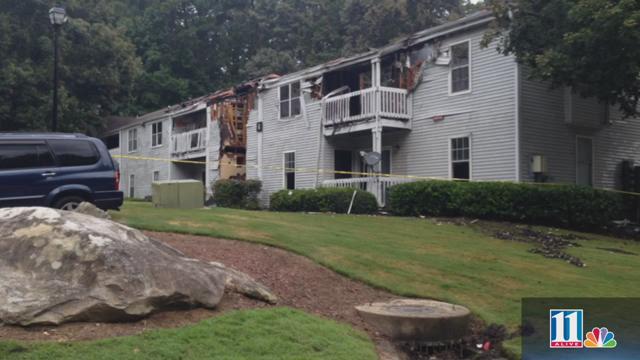 Vazquez says two children were safely caught after being dropped from second story units. He says five women and a man had to jump from the second floor as well, including a woman who is eight months pregnant.
He says 12 united were destroyed with at least 30 people impacted.
According to Vazquez, the fire believed to be arson. He says it may have started with a fight between two men at a party in one of the units.
One man was asked to leave and moments later people noticed a fire at the front door.
Gullatt, who lives in a different unit, says she tried not to panic when she head cracking sounds and found smoke outside the front door.
"It was just a moment where you had to react quickly because everything was moving so fast, and we had a split second before we could decide to get out, because if we had not then flames probably would have consumed us within the next five minutes," she said.
People living other buildings say they woke up to the cries of their neighbors.
"It was just like, 'Help me! Help me! My baby!' That's what's really getting me because that lady really wanted somebody to come and help her and a baby could have died in there and if that's arson, whoever did it, that's crazy," said Alicia Brown.
"I'm just grateful that everybody was able to get out with their lives," said Gullatt.
The Red Cross is assisting the families impacted by the fire.