Charges likely in crash that killed DeKalb Co. officer | News
FULTON COUNTY, Ga. -- A wrong-way driver will likely face charges after a weekend accident that killed a DeKalb County officer.
The incident happened Saturday at 12:30am on South Fulton Parkway near the intersection of Buffington Road.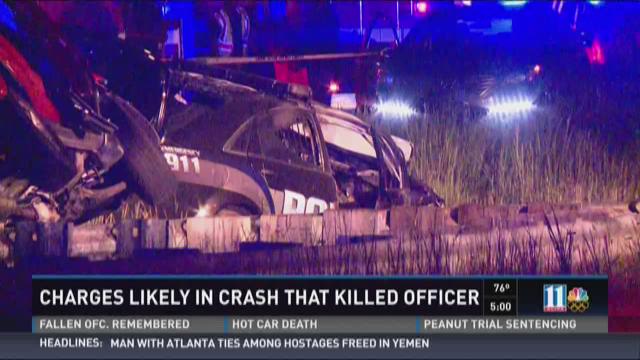 Seven-year veteran Kevin Toatley was driving home after his shift headed westbound when  a second vehicle -- an SUV driving the wrong way -- hit him head on.
Emergency personnel performed CPR on Toatley at the scene before an air rescue was called in to fly him to Grady Hospital. The officer later died.
Toatley was hired with the Department in January 2007.  He was a uniform officer of the Tucker Precinct. 
The accident remains under investigation. 
11Alive News watched as DOT crews went to check out the signage on the exit ramp of Buffington Road on Monday.  One of the "no right turn" signs is badly faded and one of the "wrong way" signs is partially obstructed by overgrown branches.
Fulton County police have not said whether that is the off ramp the wrong way driver used to get onto South Fulton Parkway.